Speakers
Charlie Arehart

Charlie Arehart is CTO of New Atlanta Communications, providing CFML integration for J2EE and .NET. A regular speaker at developer conferences, seminars, and user groups worldwide, Charlie is appreciated for his depth of knowledge on CFML and related technologies as well his ability to communicate to both beginner and advanced developers.
He brought those skills to bear as co-author the ColdFusion MX Bible, from Wiley, and he also serves as technical editor of ColdFusion Developer's Journal magazine, where he is also a regular columnist. A MM certified Advanced Developer and instructor, Charlie has worked with CFML since 1997 and in enterprise IT for nearly 20 years.
Jo Belyea-Doerrman

As a Web Applications Consultant, Jo Belyea-Doerrman designs, implements, integrates and manages Internet/Intranet projects for both commercial and government clients. She has over 6 years experience with Cold Fusion. Jo has extensive experience as a Project Manager with international Content Management web sites. These projects have included dynamic web sites that deliver language specific content based on the users IP address.
Many may know her as a speaker at the Maryland CF User Group (MD-CFUG) and other developer conferences over the past three years. She frequently teaches Cold Fusion and other web development technologies to beginning through advanced users.
Vince Bonfanti

Vince Bonfanti is president and co-founder of New Atlanta Communications, developers of Java- and CFML-based server products. A charter member of Sun's Java™ Servlet and JSP™ Expert Groups, Vince has been a JavaOne speaker and a contributor to Java trade magazines and online publications. Vince has also been a featured speaker at Toronto's CFNorth and Washington's CFUN conferences as well as at local ColdFusion User Groups around the country.
In addition to BlueDragon and his company's Java products (ServletExec™ and JTurbo™), Vince was also the creator of the FileMaker Pro Web Companion, the leading dynamic web publishing solution for Apple Macintosh.
Christian Cantrell

Christian Cantrell is the Macromedia Server Community Manager. For the last four years, he has been integrating Macromedia Flash, ColdFusion and Java into large-scale commercial applications. He is currently in charge of all ColdFusion and Java content on the Macromedia DevNet Resource Kit (DRK).
Christain is co-author of Flash Enabled (New Riders, 2002) and is a frequent presenter at Flashforward. Blurb: I am going to be taking an objective look at ColdFusion MX, comparing it to other web development technologies and discussing its capabilities and future direction.
Raymond Camden

Raymond Camden is a software engineer for Mindseye, Inc. He is coauthor of the Mastering ColdFusion 5 and the Allaire Spectra e-Business Construction Kit.
He helps manage the Hampton Roads ColdFusion User Group (www.hrcfug.org) and is the creator and co-maintainer of the Common Function Library Project (www.cflib.org).
Raymond has been a speaker at Macromedia DevCon 2002 where he presented "Security in ColdFusion MX"; CF Underground 4 where he ran a panel containing some of the biggest names in the ColdFusion community; CFUN-02 where he presented an earlier version of his Security in ColdFusion MX presentation; CFNorth; Denver Macromedia Technology Conference where he presented on advanced UDF design; CF Underground 3 where he presented "Developer Neat Tricks, A simple collection of tips and tricks and CFSOUTH where his presentation was on web application security.
Sandra Clark

Sandra Clark, an advanced Macromedia Certified ColdFusion developer, is a Senior Software Developer with the Constella Group in Bethesda, Maryland.

She has contributed material to the ColdFusion 5.0 Certified Developer Study Guide published by Syngress Media/Osborne McGraw Hill and to the ColdFusion Developers Journal. She has also spoken at various CFUGS and ColdFusion User Conferences around the country.
Sandra is an active proponent of applying accepted and proven web standards to development as a way of improving accessibility as well as making life easier on developers. She can be reached at sclark@constellagroup.com
Robert Diamond

Robert Diamond is vice president of information systems for SYS-CON Media, and editor-in-chief of both CFDJ and Wireless Business & Technology.
Named one of the "Top thirty magazine industry executives under the age of 30" in Folio magazine's November 2000 issue, Robert holds a BS degree in information management and technology from the School of Information Studies at Syracuse University.
Michael Dinowitz

Michael Dinowitz has dedicated the last six years of his life to the ColdFusion community and it doesn't look like he's stopping any time soon. His accomplishments include: Head of RT&T (Research, Training & TroubleShooting) for House of Fusion / CoreActive; Hosting the high volume CF-Talk list (as well as others) out of House of Fusion (www.houseoffusion.com); Publishing the Fusion Authority weekly news alert (www.fusionauthority.com/alert).
He has written many articles for the above magazine as well as many others, co-authored the best selling CF web application construction kits and more. Whether it's researching the lowest levels of ColdFusion functionality or presenting to an audience, Michael's passion for the language is clear to see. Outside of Macromedia, there are few evangelists as dedicated to the spread of the language and the strengthening of the community.
Steve Drucker

Steve Drucker is the CEO of Fig Leaf Software with offices in Washington DC and Atlanta GA. Fig Leaf is Macromedia Premier Partner Company and Authorized Macromedia Training Center.
Steve founded the very first Cold Fusion users group in May 1996, co-authored the book "The Cold Fusion Web Database Construction Kit" 1st & 2nd Edition w/Ben Forta, frequently contributes to the "Cold Fusion Developers Journal Magazine", and is a certified Allaire instructor.
Matteo Foschetti

In his current role as activePDF Technical Evangelist, Matteo is responsible for advocating activePDF technologies. A well-known speaker at industry conferences, Matteo cultivates business relationships with corporate decision-makers while promoting the activePDF vision. Matteo also serves as advisor to the activePDF development team, and proactively works with the entire organization to ensure the value of activePDF technologies is successfully articulated to existing and potential customers. Prior to joining activePDF, Matteo held a variety of 'hands-on' positions in the area of Information Technology and Web Development and brings over 10 years solid experience to his current role at activePDF. Some of his duties included the design and development of desktop and Internet/Intranet applications, website maintenance, development and testing of software modules, as well as the creation of data forms, matrices, reports and user interfaces. His professional experience also includes extensive I.T. consulting for several Fortune 500 organizations. Matteo has earned both a B.S and an M.S. in Computer Science from California State University, Fullerton. He is also a distinguished member of the Golden Key National Honor Society in recognition of his outstanding achievements while attending CSU, Fullerton.
Mark Gorkin

Mark Gorkin, LICSW, "The Stress Doc", an international speaker, syndicated writer and upcoming author of Practice Safe Stress: The Art of Healing and Laughing in the Face of Stress, Burnout & Depression. Mark, recently interviewed by BBC Radio, is a "Motivational Humorist" for corporate clients/conferences with the DC Improv Comedy Club and is also America Online's "Online Psychohumorist" (Keyword: Stress Doc).
The Doc runs his weekly "Shrink Rap and Group Chat" on AOL/Digital City. See his multi-award-winning, USA Today Online "HotSite" -- www.stressdoc.com (cited as workplace resource in a National Public Radio feature on "Bad Bosses").
Email for his monthly newsletter recently showcased on List-a-Day.com. For more info on the Doc's "Practice Safe Stress" programs, email stressdoc@aol.com or call 202-232-8662.
Hal Helms

Hal Helms is a well-known speaker/writer/strategist on software development issues. Hal has a monthly column in "ColdFusion Developer's Journal" and has written and contributed to several books.
His latest book is "Discovering CFCs" available at techspedition.com. Hal holds training sessions on Java, ColdFusion, and software development processes. He is the author of the popular "Occasional Newsletter" series. For more information, contact him at hal@techspedition.com or see his website, halhelms.com.
Simon Horwith

Simon Horwith, senior consultant at Fig Leaf Software in Washington, DC, has been using ColdFusion since version 1.5. He is a Macromedia Certified Advanced ColdFusion and Flash Developer as well as a Macromedia Certified Instructor.
In addition to administering the CFDJ-List talk list and regularly presenting at user groups and conferences, Simon is a contributing author to Professional ColdFusion 5.0 (WROX) and ColdFusion MX-The Complete Reference (McGraw-Hill), as well as technical editor of The ColdFusion 5.0 Certification Study Guide (Syngress).
Simon's role at Fig Leaf extends beyond instruction and development to include research and development of new technology solutions. To see examples of sites Simon has contributed to, or to find our more about Fig Leaf Software, visit the Fig Leaf Solutions Web site at http://solutions.figleaf.com.
Jeff Houser

Jeff Houser is President of DotComIt, LLC, located out of Connecticut. DotComit specialize in providing technical skills to graphic developers and assisting over-burdened corporate IT departments.
Jeff has written multiple ColdFusion books, including ColdFusion MX: The Complete Reference, Instant ColdFusion, ColdFusion: A Beginner's Guide and Instant ColdFusion.
He also maintains www.instantcoldfusion.com a web site which is devoted to teaching developer's best practices. It includes sample chapters from the books as well as additional articles, presentations, and code samples. Jeff loves hearing from readers. Jeffry can be reached at jeff@instantcoldfusion.com.
Chafic Kazoun

Kazoun is a senior Flash developer at B-Line Express who specializes in creating Rich Internet Applications and setting standards for Flash development. He has over three years of experience in managing the collaboration of front-end web designers and back-end web developers for online projects, including Clark Construction, GSA (General Services Administration) and Avis Car Rental. Kazoun is actively involved in the Flash community and has participated in beta testing Dreamweaver, Flash, Flash Remoting, and Flash Communication Server.
Matt Liotta

Matt Liotta started his development career at the age of twelve by building C applications for faculty at Emory University. He built his first web page soon after the release of Mosaic 1.0. Excited by early web applications, Matt saw the potential to replace legacy client server applications. At Emory University he built an enterprise calendaring system, the faculty poster project, a Y2K compliance tracking application, and a prototype for an electronic research administration system. Since then he worked with an early ASP, Cignify, to build their transaction processing system for payroll time data.
Matt did consulting around San Francisco for companies such as Williams Sonoma and Yipes Communications. Soon after, he built gMoney's Group Transaction System using an innovative XML messaging architecture that matches conceptually with the now popular web services paradigm. Later at TeamToolz, he designed a highly secure and scalable network architecture to support N-tier transport agnostic distributed applications. He then went on to implement a cutting-edge content management system for DevX. He is now President & CEO of Montara Software, which he founded recently.
Tom Muck

Tom Muck is co-author of six Dreamweaver books including the bestseller, Dreamweaver UltraDev 4: The Complete Reference and its successor Dreamweaver MX: The Complete Reference. He is an extensibility expert focused on the integration of Macromedia products with ColdFusion, ASP, PHP, and other languages, applications, and technologies. He also authors articles and speaks at conferences on this and related subjects.
As Senior Applications Developer for Integram in Northern Virginia, Tom develops back-end applications for expedited, electronic communications. Tom also runs the Basic-UltraDev site with co-author Ray West (www.basic-ultradev.com), is a founding member of Community MX (www.communitymx.com), and runs the Flash-Remoting site (www.flash-remoting.com).
Ray Muradaz

Rey Muradaz is attempting to short-circuit the reincarnation process by living several lives in the same lifetime. He has been, at various times and in no particular order, a dishwasher, a writer, a Wall St. analyst, a roast-beef-sandwich-maker, a workers' comp rep, a telemarketer (I was desperate), a legal advocate for Alzheimer's victims and their families, CTO of both a non-profit (still eking along) and a for-profit (sadly defunct) targeted at supporting senior citizens, and a proud husband and father.
He is currently hard at work trying to whip a small cadre of City of Los Angeles contractors into the premier FB-coding team in the land (Fusebox Rules!).
In his spare time (?), he keeps abreast of the ins and outs of intellectual property law, and crafts reasonably-priced, bullet-proof licenses and contracts for software developers.
Samuel Neff

Samuel Neff is a Senior Software Engineer with B-Line Express, a custom software development company in Columbia, MD where he develops applications in ColdFusion, Java, and Flash. He is an active member of the ColdFusion and Flash communities and a Team Macromedia Volunteer for ColdFusion.
Jeff Peters

Jeff Peters, author of "Fusebox: Developing ColdFusion Applications" and "Discovering ColdFusion Lists, Arrays, and Structures", is a project manager and application architect based in Northern Virginia.
After close to two decades in information systems, he still hasn't decided what he wants to be when he grows up. Jeff can be contacted at jeff@grokfusebox.com.
John Quarto-von Tivadar

Formerly with NASA's Hubble Space Telescope, John holds a masters in astrophysics, and was a member of the Chicago Board of Trade's mid-am division before becoming chief technology officer of FutureNow, Inc. With clients such as Computer Associates, iProspect, Allegis, Dell, and the Perth Mint, his company maximizes conversion rates of clients via their patent-pending Perusasion Architecture M.A.P. process which incorporates expert persuasion techniques directly into the architecture, email marketing, design and development processes. He's a regular contributor to the popular GrokDotCom newsletter and co-author of the best-selling book "Discovering Fusebox 3".
Derrick Rapley

Derrick Rapley is a senior developer for QSS Group, Inc., and is a certified ColdFusion developer. With QSS Group, Inc., Derrick has spent two and a half years at the NASA Goddard Space Flight Center, developing and maintaining various types of applications including a course catalog, an electronic library, and a task management application.
Derrick has also been active in the ColdFusion user group community, speaking at both the Maryland and Annapolis ColdFusion user groups and has also managed the Goddard ColdFusion User's Group.
Neil Ross

Neil Ross is a ColdFusion Application Architect with Ciber Inc in Harrisburg, Pennsylvania. Neil is a Macromedia Certified Professional, ColdFusion MX Developer and Certified ColdFusion Instructor. He is a also former member of Allaire's Consulting Services group. Neil was a presenter at ColdFusion DevCon 2000 in DC and a frequent speaker at ColdFusion User Groups.
Neil is co-author of Inside ColdFusion MX, a popular new book on ColdFusion MX and has also published articles and product reviews in the ColdFusion Developer's Journal. Neil is active in the ColdFusion community and is a founding member and manager of the Central Pennsylvania ColdFusion User Group.
Michael Smith

Michael Smith is President of TeraTech, a 14-year old Rockville, Maryland consulting company that specializes in web and database development. TeraTech has developed sophisticated data-driven web sites for a wide range of organizations, from corporations to government agencies. In addition to ColdFusion, the TeraTech staff also have extensive experience in SQL databases, ASP, HTML, Access, Foxpro, Visual Basic and more.Michael has been programming for over 20 years and has been coding in ColdFusion since version 1.5 six years ago. He has an MA and BA from Cambridge University, England and graduated in the top 10 of his year. Michael runs the Maryland ColdFusion User Group and organized three very successful CF events including CFUN-2k with 700 attendees. Michael volunteers at ByteBack, a non profit organization which provides computer training for unemployed and under-employed inner city residents. He also is a frequent contributor to Fusion Authority, the ColdFusion Developer Journal and the CPCUG monitor.
Geoff Snowman

Geoff Snowman is an architect evangelist with Microsoft's Mid-Atlantic District. Prior to joining the evangelism team, Geoff worked for Microsoft Consulting Services where he supported clients doing .NET development.
Geoff's technical interests include .NET development, object-oriented programming, and XML-based programming.
Jeff Tapper

Jeff Tapper is the Chief Technologist for Tapper.net Consulting. He has worked on a myriad of projects, for clients including Toys R Us, IBM, Allaire, Dow Jones, American Express, M&T Bank, Verizon, and Allied Office Supplies, among others. As a Macromedia Instructor, he is currently certified to teach all of Macromedia's courses on ColdFusion and Flash development.
Jeff has been a member of the ColdFusion development community since 1995, and has co-authored 3 books on internet application development: "Allaire Spectra e-Business Construction Kit," "Advanced Macromedia ColdFusion 5 Application Development," and most recently "Dynamic Publishing with ColdFusion MX." He is also a frequent speaker at Macromedia Development Conferences and user groups.
Jeff formed Tapper.net Consulting to focus on developing Rich Internet Applications and empowering clients through mentoring.
Kevin Towes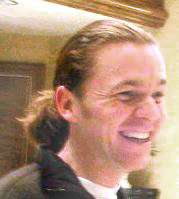 Kevin Towes is co-founder and CTO of Pangaea NewMedia in Toronto, Canada. Kevin's professional production experience includes film, photography, sound and 3D animation coupled with database and software development. Pangaea's unique approach has made it a leader in the convergence of web, wireless and interactive television.
Kevin has played a strong role in the ColdFusion community for the past three years. He is a certified ColdFusion Developer and has lead his team at Pangaea to achieve much success with Macromedia Products. Recently, Kevin's company was awarded the Beta prize for best use of ColdFusion 5 -pre-release where they deployed six websites simultaneously using ColdFuions 5 one month prior to launch. In addition Kevin teaches part time at Ryerson University in Toronto and manages one of the largest ColdFusion developer User Groups in the world.